Welcome to Custom Landscapes Inc.
Finding the balance between landscaping that is in harmony with your surroundings while also reflecting your lifestyle and preferences is a task for a passionate landscape designer. Custom Landscapes Inc. in Decatur, IL has the expertise and enthusiasm to transform your property into the beautiful landscape that you desire. We are a full service landscaping company specializing in landscape property management, landscape design and construction, green house construction, and maintenance. Our work is built to stand the test of time. We serve residential and commercial clients throughout Central Illinois and offer a written guarantee for plant materials and services.
Custom Designed Landscapes
Quality landscaping is the result of careful planning and arrangement of natural materials. That is why the process starts with a personal landscape consultation. We listen to our clients and offer them custom designs and unique plant materials to add exceptional value to their landscapes. We are known for our ability to rectify existing landscaping problems. Drainage issues are our specialty. Our owner is passionate about plants and he lives by the quote "The earth is a garden and he is the caretaker."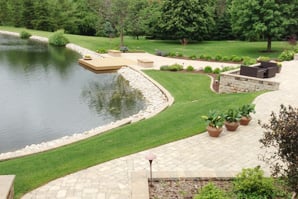 Landscaping from Start
to Finish
When it comes to landscaping, we take care of everything from design and construction to long-term maintenance. We also specialize in landscape lighting and property management services.
Learn more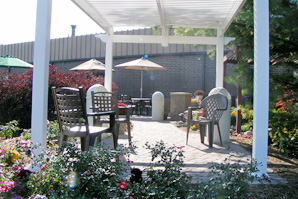 Personalized Landscape Designs
Our custom landscape designs not only provide a better living and working environment to our clients but also increase the value of their properties. Take a look at our
gallery of pictures
featuring our recent projects.
Schedule an Appointment
In addition to our regular working hours, we also offer personal appointments at our clients' convenience.
Call us
to set up an appointment.